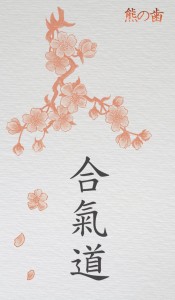 COVID-19 Update:
2020.09.19: In accordance with federal, state and local guidance, in-person Beartooth Aikido classes are now being held outdoors during the month of September.
If you are interested in learning more, observing, or joining us, please email me:  bschm at beartoothaikido.com
We will continually reevaluate as changes in conditions warrant. As guidance continues to evolve we will update you here.
---
A conversation, wrapped in an illusion, shrouded in a paradox.
Aikido comes from the ancient Japanese tradition of the samurai – service.
Aikido is a non-competitive martial art based on unbalancing, turning aside and blending.  The study of Aikido has been known to increase flexibility, endurance, and balance.  Most students find that it reduces stress and increases focus.  Aikido can be a very effective form of self-defense.  However, the goal of Aikido is not about controlling others, but is learning about and controlling yourself.
Beartooth Aikido is affiliated with Aikido Schools of Ueshiba (ASU), founded by Mitsugi Saotome Shihan.  ASU is affiliated with Aikikai World Headquarters in Tokyo, Japan.  We are located in the Tri-Cities (Kennewick, Pasco, Richland, West Richland) region of Washington state.